214 Blue ski george Crescent
Angela M.
This place was very large and spacious and had more than enough room for our party of 8. There was ample room for everyone at the long dining room table. The hot tub was great. The Great Vacations 4 U team was very friendly and helpful re: any questions. They even prepped the coffee maker for our first night there, which was thoughtful.
We went to the Scandinavian Spa one day, which was a great experience. We also crossed the road and went for a hike up the hills. I would highly recommend this place for families or weekend getaways for groups of friends.
Tony W.
This was our second winter ski season renting at Blue Ski George. The rental unit is perfectly located close to the ski Hills and not that far from the village. Our family of 4 - with 2 young children enjoyed it again - comfortable beds and lots of space to do activities. Fireplace and Hot tub are awesome. Really great stay and I would highly recommend it!
Krista M.
Had an amazing weekend here with 10 ladies! Tons of space, exactly as pictured, about an 8 minute cab ride to the village. Beautiful views, and house is fully stocked with everything you need! Will definitely recommend and return, Stu was great to communicate with, thanks for the amazing stay!
McKayla
A beautiful home. A wonderful experience for our family. We really appreciated the large space and the beautiful view of Blue Mountain from the driveway and the convenience of the nearby shopping and restaurants. Thank you Tamara for lending us your home - it is a treasured memory for us!
Ralph IR
Fantastic, comfortable stay with an great view of slopes! This was the second time my family has stayed at this chalet, and this time was even better than the first. You can't beat having a view of the mountains in the morning while having your coffee, sitting at a communal table that fits more than 10 people.
The rooms were very spacious and comfortable and having 3 washrooms made the stay even more convenient. The living room area was large enough for to hold a large group of people enjoy sitting, playing games or watching a movie. In the basement, there was a pool table that the children enjoyed playing most of the evening, and having a fridge downstairs allowed us to enjoy our drinks without having to go up and down the stairs.
But even with the beautiful interior design, space and comfort, the reason we chose to rent the chalet again was because of location. With a 5 minute walk to Blue Mountain, we didn't have to drive and struggle to find parking on the lot. We even walked back to the chalet, mid-day to have lunch before going back to the slopes.
I must point out that the owner was fantastic to deal with. She was always quick to respond and was extremely accommodating to our needs. Will definitely rent here again, maybe try during the summer months.
Debra C.
The cottage is so spacious, well designed, and well equipped! It had everything we needed and we really enjoyed the tennis courts and pool as well. The location was terrific and we were able to take advantage of many restaurants and sights in the area.
Traci
The Blue Mountain location was lovely! Tamara is an excellent host and very quick to respond with any questions we had. We would definitely stay at any of Tamara's properties again.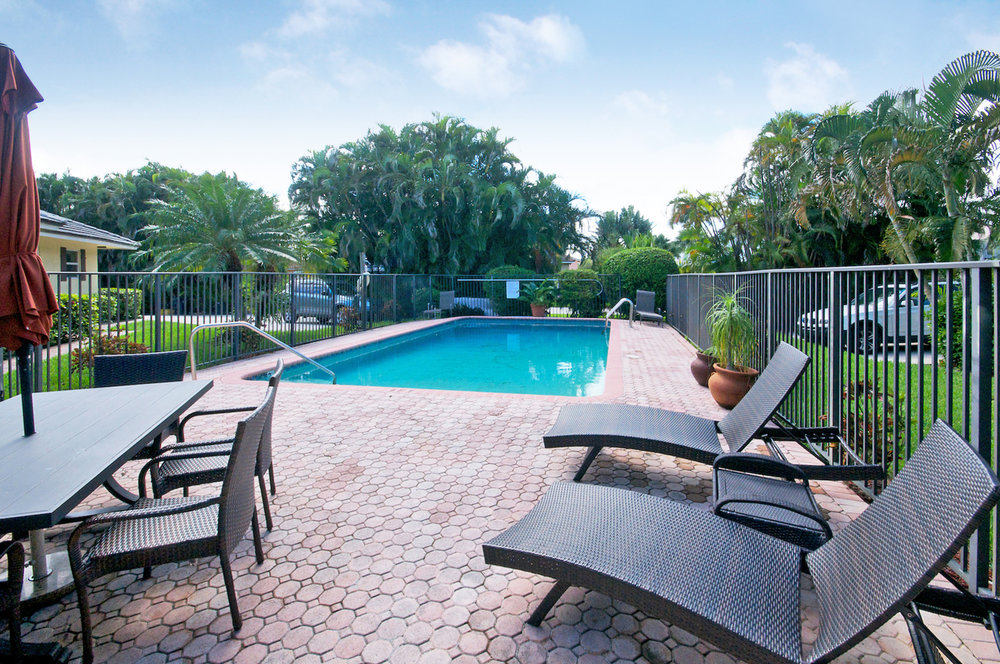 Steven E.
I highly recommend this modern, clean, comfortable villa- great place to relax. We enjoyed the pool; convenient to beach and short drive to restaurants, shopping, nature/conservation park.
On arrival at PBI airport, it was very difficult (for us) to find Highland Beach Road: If coming from the North I highly recommend taking the LINTON AVE exit from I-95-- when you reach A-1A go south (2.3 or 2.6 miles). Highland Beach Rd will be a right turn.
Marale K.
I had the pleasure of renting the property for 2 weeks in October. My experience with the owner was very pleasant. The property was found to be very clean and peaceful. Everything was available within the unit to make my stay comfortable having everything that we needed. I would definitely go back again. Great place for relaxing and minutes from the beach which is breathtaking.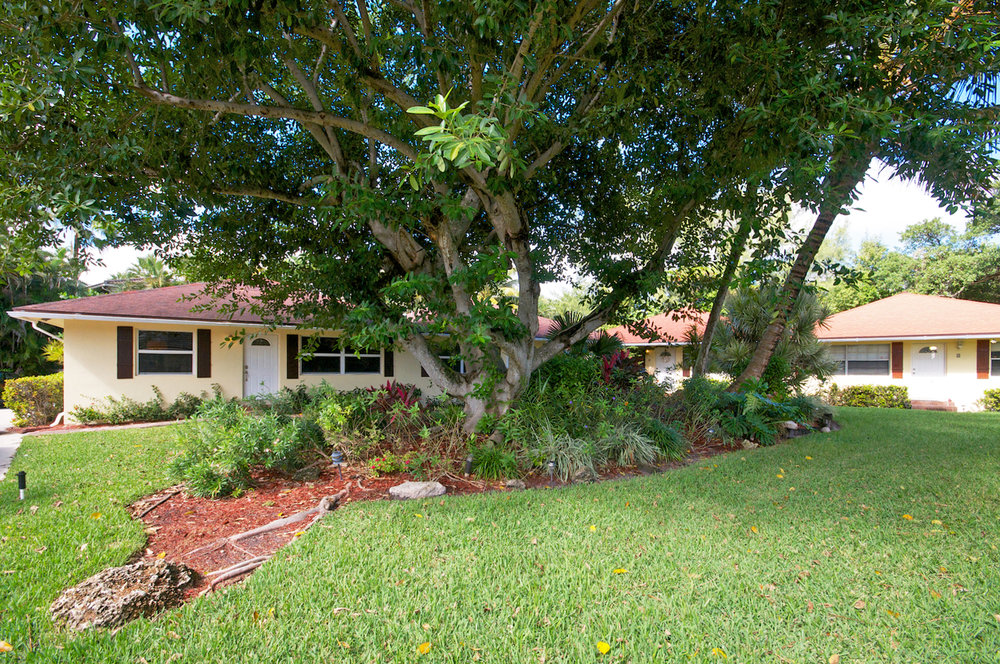 Donna G.
I have rented lots of vacation rentals over the years, and this place was the cleanest place I have ever walked into. The location is great, close to several beach areas, and on a quiet street. The home has good size rooms, up to date appliances and decor. Both walk in closets are a good size. The pool was clean and well maintained. The people we met nearby were nice and friendly.
You can walk less than 5 minutes to a nice private beach area, or drive a couple of minutes to the Spanish River beach area. You have to pay for parking, or pay for Uber, but if you want a lifeguard, it is worth it. Deerfield Pier is a really nice beach close by, and it has shops, restaurants, and a parking garage within easy walking distance. Mizner Park is a really nice area with restaurants, shops, and such. And believe it or not, free parking garages.
We drove down from South Carolina, and it took 5 minutes to get from the I-95 exit to the house. Of course, it depends on the time of day, so we planned our travel times around high traffic times. Tamara and the Great Vacations 4 U team responded quickly to questions before the trip. We didn't need them for any reason during our 6 night stay.
Afterwards, they responded quickly concerning my deposit. Maria, the lady that does the spotless cleaning, texted me the day before our check out time to let me know that she would come for cleaning after check out time. She was really nice too. You will not be disappointed with this place, or the location of the place.
Oh, one more nice feature. Unloading luggage and groceries was easy. You are parked directly beside the place and it is ground level. No steps or elevators.
Dominic C.
Me and my family stayed at this condo. The views were spectacular, the unit was extremely clean and updated, beautiful granite counters in the kitchen, all of the amenities that you would want. The building itself was very well kept and manicured. The other residents in the building could not have been nicer!!! just an all around wonderful vacation.
3101 South Ocean Boulevard
NUEVO VALLARTA, MEXICO rentals
Mark S.
We stayed at the Delcanto condo for 2 weeks. One of the most relaxing vacations for our family.
The condo is very family friendly. Beautiful views are plenty. With views of the Pacific bountiful and direct views of downtown Puerto Vallarta. The condo is well stocked with all the kitchen ware necessary to make a gourmet meal. Which we fully took advantage of.
Delcanto is convenient to Mega Mart for shopping and the La Cruz Huanacaxtle marina, for some of the best seafood around. Plus Sunday's there is a outstanding market along the marina walk for some of the best breads, fruits and hummus anywhere.
We look forward to our return.
Maria W.
My family and I stayed in this beautiful condo at the Delcanto for 5 days and enjoyed every minute of our time there. The condo itself is brand new, very spacious, and beautifully decorated. It has an unobstructed view of the ocean from the living room and from the master suite which is incredible. The kitchen is fully stocked with pots, pans, plates, etc. for those who want to cook. We had lunch at the pool every day and the service and food were excellent.
There are also many good restaurants close by if you want to go out. The Delcanto complex is beautiful and we had the pools and beach almost to ourselves. There were just a few other families there during our stay and we loved the fact that we never had trouble finding lounge chairs by the pool.
The complex is very secure with 24-hour security and we were never bothered by anyone...not even beach vendors who can sometimes be a problem. Also, the property manager Patricia was very friendly and helpful. She speaks English and Spanish fluently and let us know we could call her at any time if we had a problem.
Truly, our stay at the Delcanto was the most relaxing beach vacation we have ever had, and we can't wait to go back.
Linda F.
I thoroughly enjoyed my six week stay in this lovely condo and can't say enough about my view from the balcony and master bedroom. The condo is beautifully situated overlooking crystal clear, turquoise pools surrounded by vibrant, well-manicured gardens and bordered with a large copse of palm trees.
Beyond the grounds, misty views of the Sierra Madre Mountains act as a backdrop to the ever-changing, majestic ocean that washes onto the long, sandy beach and it is forever coaxing one into healthy morning walks.
The condo itself is pleasing to the eye; beautifully decorated for a comfortable, relaxing holiday, whether it be alone or with friends or family of all ages. The kitchen is well equipped and the BBQ on the balcony adds a lovely dimension to one's sense of outdoor living. The linens are fresh and all beds very comfortable, except for the pull-out mattress in the living room, which I found to be not up to the standard of the rest of the condo. The concierge staff, workers, and poolside waiters were superb, offering efficient, friendly, prompt and professional service with attention to detail.
The poolside restaurant food was always fresh and delicious, so we spent most lunchtimes eating wonderful guacamole and salsa under an umbrella on the beach, listening to the soothing sound of waves and sipping on pina coladas! Added bonuses for me were, the well-equipped gym, in-house turtle sanctuary, the fresh coconuts, mangos and pineapples sold on the beach and magnificent sunsets each and every evening.
I will definitely go back for another holiday.
Let us know how your stay was?
Click the button below to review us + Get 10% OFF your next stay!